Note Taking Apps
View in iTunes
Version: 1.5.2
Seller: Nektoon Corp.
Size: 15.07 MB
Languages: EN, DE
iTunes Rating:
iPhone Screenshots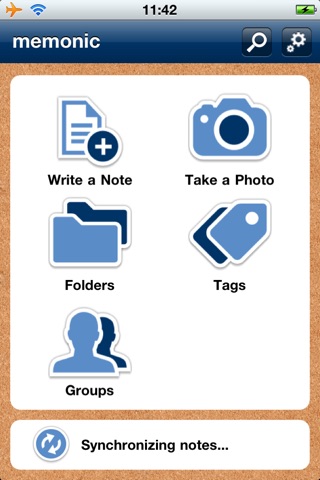 Note-taking made easy: Make your life easier and save yourself hours a week with Memonic. Capture the essential of any webpage, e-mail, word or excel document - and automatically save them to your own personal online notebook. Take your notes with you on your iphone to have them available everywhere. Features of the app: - take notes on the go - including photos - read all your notes everywhere, even if you are offline - stay organized with folders and tags - sync your collection to the web and access them with your browser via http://memonic.com - collaborate with friends and co-workers using groups Learn more online at www.memonic.com
More
Memonic has one of the best Webclippers but it's weaker when it comes to other features.
Better Webclipper
Take notes, text and photos
Webclipper
Text and photo notes
Scan product barcodes
Share with twitter or facebook
Organize notes in folders and assign tags to them.
Save notes location based
Springpad automatically adds useful information like price or adress
Flag notes