Note Taking Apps
View in iTunes
Version: 7.7.1
Seller: Evernote
Size: 60.79 MB
Languages: CA, ZH, HR, CS, DA, NL, EN, FI, FR, DE, ID, IT, JA, KO, MS, NO, PL, PT, RO, RU, ZH, SK, ES, SV, TH, ZH, TR, VI
iTunes Rating:
iPhone Screenshots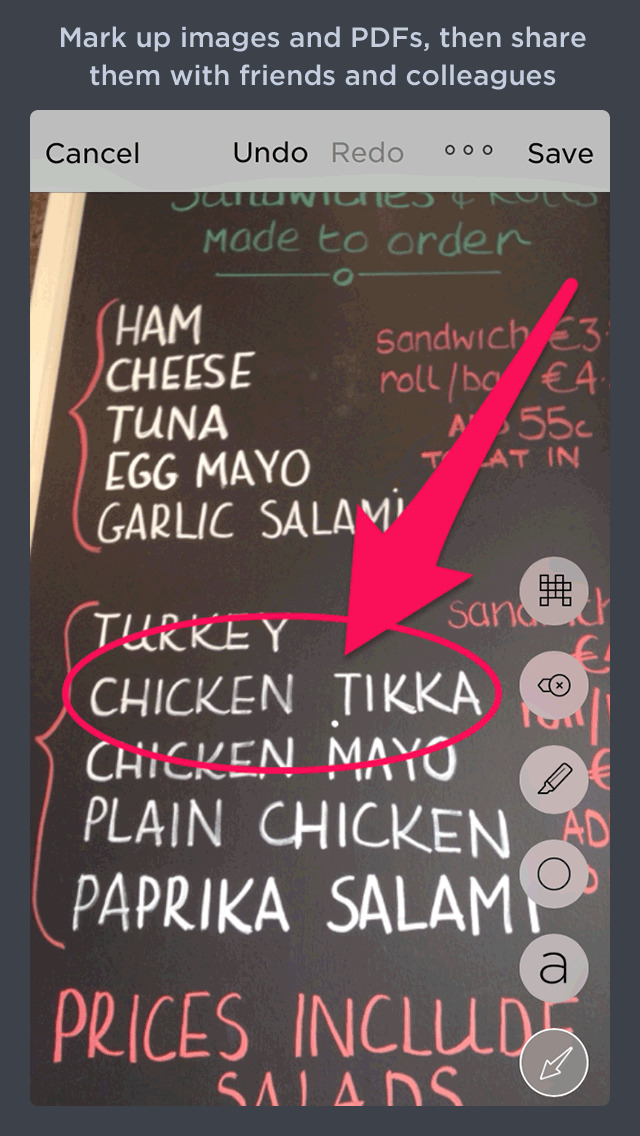 Evernote for iPhone, iPad, and Apple Watch is the modern workspace that helps you be your most productive self. You're on the path to something big — Evernote is where you do the work to achieve it. - Write notes of all types, from short lists to lengthy research, and access them on any device. - Collect web articles, handwritten notes, and photos to keep all the details in one place. - Find your work quickly with Evernote's powerful search. - Present your work as it takes shape for better collaboration in meetings. Evernote for Apple Watch: The ideal companion to Evernote for iPhone - Dictate notes into Apple Watch and they'll be transcribed and synced to Evernote. - See recently created, updated, and viewed notes. - Dictate searches and see results on your Apple Watch. - Create reminders and get notified about items due today. Move projects forward with Evernote: - Take notes: write in a clean, distraction-free workspace. - Get organized: create notebooks and add tags to wrangle projects. - Access anywhere: keep your work in sync across devices. - Find anything fast: text in notes, photos, and PDFs is searchable. - Share ideas and resources: create a workspace for collaboration with shared notebooks. - Keep up with to-do's: make to-do lists and check items off as you go. - Harness creativity: capture ideas while they're fresh, wherever you are. - Prepare for meetings: draft agendas and to-do's for next time. - Manage expenses: organize receipts, bills, and invoices to keep expense reports in check. - Plan business travel: save reservations and tickets for simple trip planning. - Make connections: turn business cards into rich digital contacts. Accomplish even more with Evernote Premium: - Take notebooks offline to access them anytime - Annotate PDFs and notes to focus attention on key points - Create rich contacts from photos of business cards - Present your work on a big screen in a single tap with AirPlay - Lock the app when not in use and unlock with Touch ID or a passcode - Rediscover content from your account in the related notes section Evernote is available for your Mac, iPhone, iPad, Apple Watch, and on the web! Find your notes anywhere you've installed the app. New York Times 'Top 10 Must-Have App', Winner: TechCrunch Crunchies, Mashable Awards and the Webbys. Evernote is free to download and use. Evernote Premium adds the great features above and is available by subscription. Two subscription options: - Evernote Premium monthly for $5 - Evernote Premium annually for $45 Price may vary by location. Subscriptions will be charged to your credit card through your iTunes account. Your subscription will automatically renew unless cancelled at least 24 hours before the end of the current period. You will not be able to cancel the subscription once activated. Manage your subscriptions in Account Settings after purchase.
More
It's a decision of taste because in features and usability these two are just too similar.
Webclipper
Text, photo and audio notes
Webclipper
Text and photo notes
Scan product barcodes
Share with twitter or facebook
Save notes location based
Text recognition in photos
Favorites and tags
Save notes location based
Springpad automatically adds useful information like price or adress
Flag notes
das schöne, ich kann es mir auch in chrome installieren, ganz egal welche system ich gerade benutze
You need to buy extra Space.
Definately the better Design.
It's available in my language (german).
Springpad is an excellent app. Full color.New update 3.0.5. My personal folder to store all things.5 star.
Am I the only one who doesn\'t want a White Dress?
Hello. ( nancy3j@yahoo.com ) I was very impressed to your profile and i feel to have a good friendship with you, my name is nancy, i hope you are do...
when and How Sprigpad is better then Evernote? Have you guys ever triyed evernote?